Major Spot Prize Sponsored by GPO
Saturday, 5 November 2022
(Shooting commences at 9.30am)
All experience levels welcome. Bring the family!
Join us at Jack Dillon Memorial Range, 62 Mountain Road, Taupo.
Off the Napier/Taupo Highway (SH5) at the foot of Mt Tauhara.
ENTRY FEES: Per event
Members: Senior: $35
Non-members: Senior: $40
Junior (under 18) FREE
REGISTRATIONS:
Registrations from 8.30am until the last detail is on the mound. Shooting begins at 9.30am
Please note: All shooters wishing to enter the competition MUST be present for the Shooters Briefing prior to the FIRST detail going to the mound.
If you are not present at the briefing, you cannot shoot.
You can register on the day of the event from 8.30am or pre-register now to secure your spot. Do it online by using the form on the bottom of this page or email secretary@nzdataupo.org.nz with your details to let us know which category you would like to enter. You can enter one category or both.
Make your payment online, account number: 03 04300 249818 00. Please use your Surname in the particulars and Prize Shoot as the reference.
Pre-registration closes on 1st November 2022.
FORMAT:
Prize Shoot:
100metre Centrefire or Rimfire Graded A to D.
Four positions, 5 x Shots in each, 20 shots total,
Three minutes Unlimited sighters.
Taupo HUNTING AND FISHING  Big Bore/Hunter Class: See details on the below.
Three top prizes sponsored/donated by Taupo Hunting and Fishing NZ.
Both shoots run consecutively.
RULES:
Graded Shoot and Hunter Class. Taupo rules apply. (Taupo branch reserves the  right to make a final decision).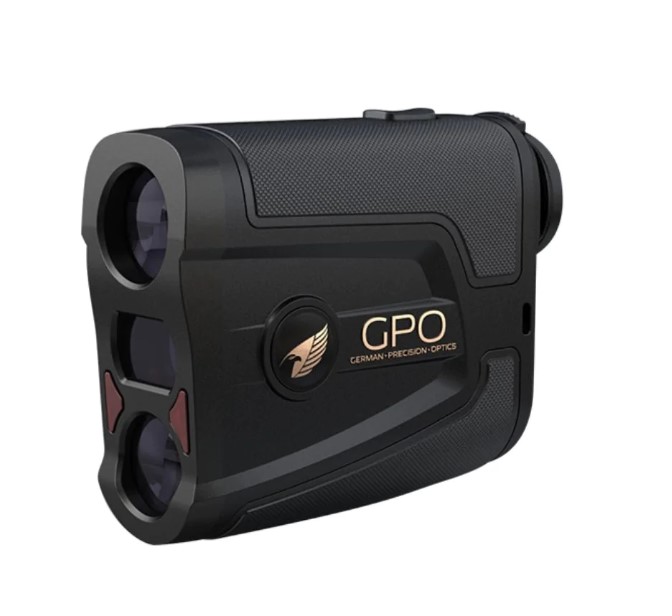 MAJOR SPOT PRIZE 
With thanks to GPO.
The new RANGETRACKER 1800 is designed to meet all your hunting laser rangefinder needs with smart technology and an intuitive user interface and ergonomic design.
The integrated visual TargetFinder function and SLOPE technology are combined with one of the fastest laser rangefinders on the market.
With a maximum range on well reflecting targets of 1,800 meters, the integrated Hyperscan Mode which allows the laser to work with 3 measurements per second and thus allows extremely fast measurements in scan mode, the BEST, LAST technology, the temperature sensor, and the SLOPE and TRUE RANGE calculation, you get a product which has been developed for all eventualities and without compromises.
Ergonomically, the product has a one-hand operation which includes the diopter adjustment.
Taupo HUNTING AND FISHING BIG BORE HUNTER CLASS RULES
Non Graded
There are tree awesome top prizes to be won, generously sponsored by Taupo Hunting and Fishing NZ
Plus prize table for all entries.
5 Shots in each of the 4 positions: Prone, Sitting, Kneeling & Stand. Shooter can elect to shoot a less stable position if desired.
No sighters
Calibre
Centre fire Calibre .222 up to 8mm maximum.
Scope set to a maximum power of 9X.
No Target equipment:
No jackets, elbow pads, shooting gloves or shooting hats etc.
 No Rests or Bi-pods.
Slings:
2 Point slings are allowed but if used, must be attached in positions.
NO Single point slings allowed.
BBQ afterwards:
Free morning and afternoon tea. Plus, free BBQ Sausages, hot pork or venison sandwiches  after the shoot, and tea or coffee.
CAMPING:
Camping is available on the Range. $10 service fee only. No camp site power points available. There's plenty of room, with kitchen and toilet facilities in the clubroom.
ENQURIES:
All enquiries to Kath Keeley, phone 021 035 4455 or email secretary@nzdataupo.org.nz.
REGISTRATION FORM
Please note:
By signing up for the Taupo Branch Prize Shoot you consent for your email address to be shared with our main sponsors who may contact you for marketing purposes. As your privacy is important to us, we will not share your personal information anywhere else. You can opt out if you wish.
Last year's Prize Shoot Photo Gallery 
With thanks to all prize sponsors, including individual club members and local businesses